The many faces of Japanese cuisine.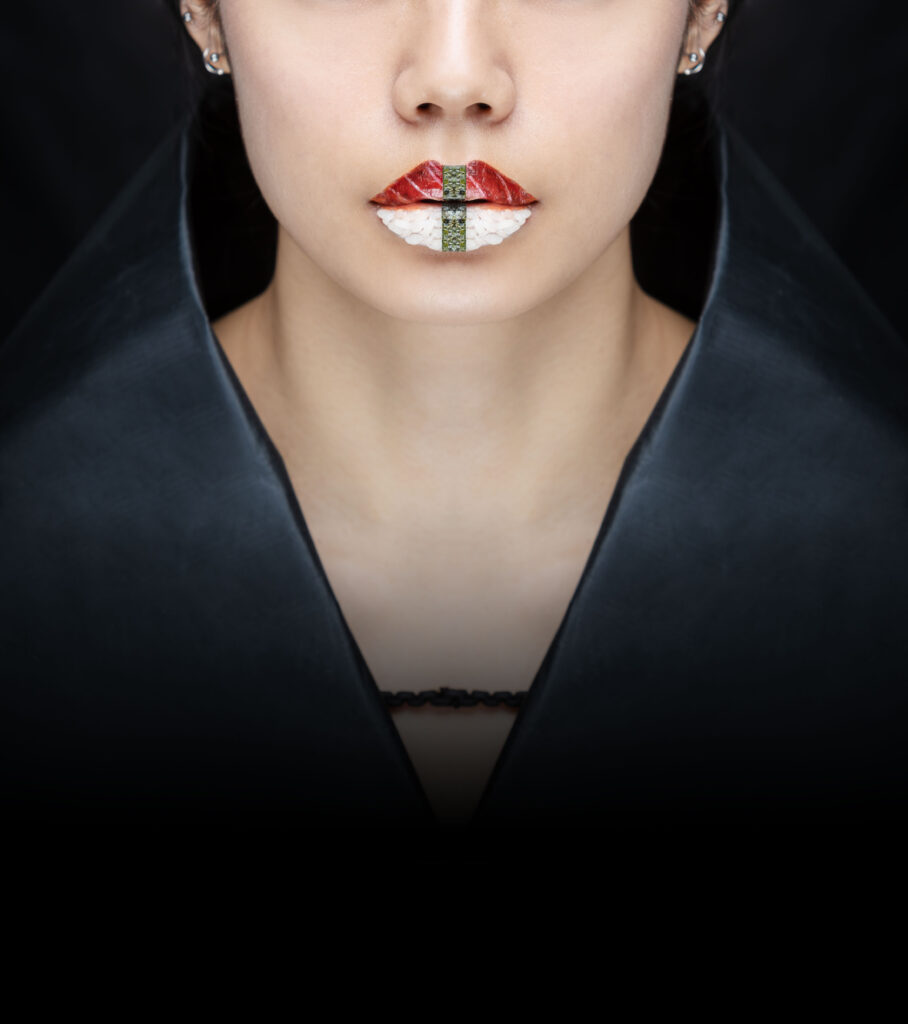 Client/Brand: Koma Singapore
Brief: To create a brand campaign for Koma Singapore encompassing the brand's key message and anchor its brand identity
KOMA SINGAPORE
THE MANY FACES OF JAPANESE CUISINE
Our Approach:
As part of the Tao Group F&B portfolio in Singapore, and housed in Marina Bay Sands, Koma Singapore is meant to be positioned as premium, classy yet with an edge. With the restaurant's stunning and photo worthy interior, the brand campaign to launch the new restaurant had to be impactful, to the point and showcase the many faces of Japanese cuisine. Making use of textures of sushi, being iconic to Japanese cuisine, the photography series focused on food on lips as a representation of the restaurant's dedication to the finer things in life. It was then executed in a series. The application of the visuals have since been used across social media platforms, ATL (MRT ads) and more.